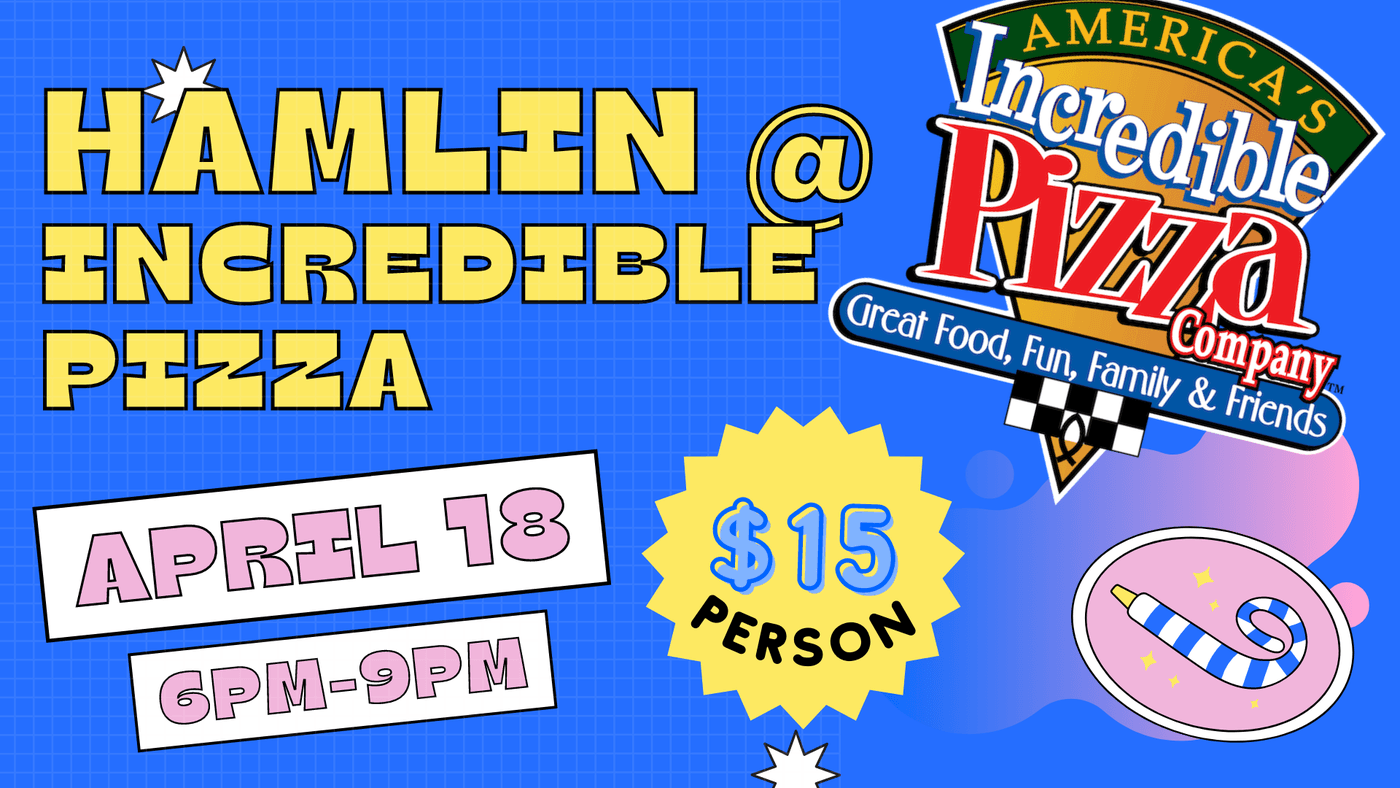 Food!
Enjoy an all-you-can eat, pizza and more, buffet!
Fun!
Each ticket includes a $15 game card, UNLIMITED attractions, and 1 jump pass
Fellowship!
Its time to meet some new families and invite your friends! We know Hamlin is great at loving people and now its your time to shine! We have the whole place to ourselves and it is a perfect time to "Share the love" of Jesus by inviting them to this event and pay their way. Just to show them we care!
ALL FOR JUST $15